Weight Loss Hypnosis Program
Diets Don't Work. Take Control Of Your Health And Life.
Are you spinning your wheels yo-yo dieting with no lasting result? Do you have bad habits you just can't break? Are you finally ready to overcome the hurt and pain caused by excess weight? Hypnosis helps.
Hypnosis Weight Loss deals directly with habits and the underlying beliefs, attitudes, and behaviors associated with weight gain and can improve motivation for exercise, eliminate cravings and boost your energy.
We provide a safe way to help you lose weight, give you the tools to keep it off and we will stick with you until the end.
Our customized hypnosis weight loss program will teach you how to eat right, be healthy and think thin, all while building confidence. Each program is customized for the individual and all hypnosis suggestions are given in an ethical and spiritually sound manner.
Get the help you need to finally take control of your weight, your health, and your life.
"My weight had always been an issue for me, but I never reallly dealt with the true issue that made me eat. I was depressed and emotionally eating. I was unhappy with my weight and had to do something.

I have lost 15 pounds, 2 inches in my waist and 2 inches in my hips

I have learned to view food differently. I have learned to believe in myself and to turn to other avenues when stress arises. Portion control, and creating new habits is definitely important as well as choosing the right foods to eat. I feel hypnosis is great for assisting in retraining the way we think." -Charlotte C.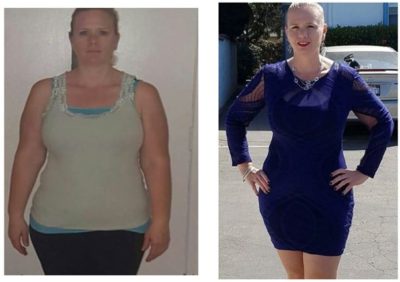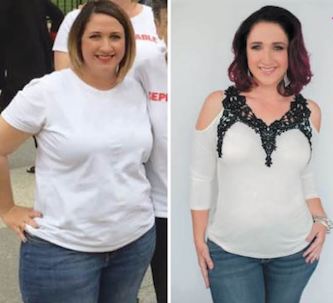 "I've lost 65 pounds with hypnosis! The only joy in my life was food. Jeans were uncomfortable, tight fitting clothes were really uncomfortable. Walking around all day was very hard for me to do. It was painful. This really has changed my life. That daily struggle with food just isn't there anymore. That's what hypnosis is all about, it becomes automatic. This has been so easy and so freeing. I definitely recommend this. You're worth the time and energy. This is going to be the best investment you ever make in your life and it comes with a guarantee! If it worked for me it can work for anybody."


Katie H.
Lost 25 pounds!

"I would lose weight and eat clean and then a month or two later I was back in the same place. It wasn't until we had a death in the family that I realized I was eating to make myself feel better. It was really frustrating.

But as soon as I started the hypnosis I stopped thinking about sweets or craving anything. Or if I had a bad day I didn't feel like I had to go get an ice cream cone to feel better. Now it doesn't even enter my mind. I'm really happy and I'm so glad I came to Kellie. I highly recommend her."

Sally, Arbonne Consultant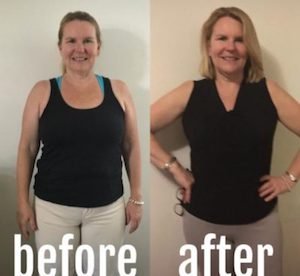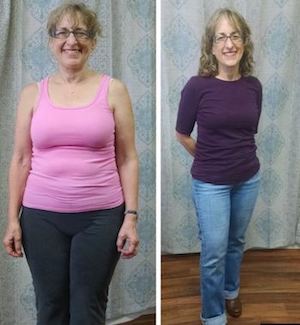 Dropped 3 pant sizes!

"I was tired all the time and couldn't go shopping because clothes didn't fit. Thanks to Burbank Hypnosis, I dropped 3 pant sizes, have more energy and life is better!"

Karen, Interpreter from Burbank
"I tried so many different programs. Weight Watchers, Jenny Craig, Atkins, nothing worked. It was difficult, I was really suffering not just emotionally but physically as well. Since working with Burbank Hypnosis my life has changed tremendously. This is 100% a lifestyle change. It's not a diet. And it's a good lifestyle change. And it's easy! That was the part that was surprising.

I lost 43 pounds and it's truly a new life for me.

My suggestion is try it. Give it a shot because you will find it is extremely easy to follow this new way of living." –Pam, Accountant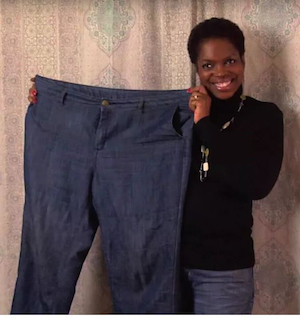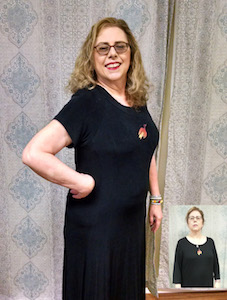 "I've lost 26 pounds, my joints feel better, I'm more positive, my clothes fit better and my scale is at a number I haven't seen in a decade! I have experienced this program to be relatively effortless and it's given me tools to stop negative thoughts and behaviors." -Mary, Pediatric Nurse
"I came to Burbank Hypnosis because I wanted to get out of my own way.  I've discovered ways to be my own teammate.  I broke through walls that have been up for a long time.  I'm on a path towards a healthier body and a life with less anxiety and more confidence." ~ Nikki
"I was thinking about whether or not to go ahead with Bariatric surgery. My doctors wanted me to do it, and have been campaigning for it for a few years. I have had issues with my weight my entire life. I was stress eating and had tried every conceivable diet plan on the market. I came across Kellie's website for hypnotherapy and decided to give it a try. I have learned how to deal with my stress in a positive way, cleaning, writing or playing with my dog. I have also learned how to eat healthy rather than going on a diet and feeling like I'm being punished. Kellie has helped me also deal with root causes of why I used food as a way to deal with my emotions. I am now eating healthy, I am exercising and look forward to maintaining this on a long term basis." ~ Marilyn
address
Simi Valley Hypnosis

3200 E Los Angeles Ave #28A

Simi Valley, CA 93065
Our office is located in Simi Valley, CA.

You can also schedule appointments in Los Angeles at our office in Burbank, CA
social media
Twitter / Instagram / Facebook
Read these articles about hypnosis for weight loss
https://www.shape.com/weight-loss/tips-plans/everything-you-need-know-about-hypnosis-weight-loss
http://www.oprah.com/health/Hypnosis-for-Weight-Loss-Can-Hypnosis-Help-You-Lose-Weight