Hypnosis to Quit Smoking

in Simi Valley, CA
Nick's Stop Smoking Success Story
The following stories are true stories of client success with our stop smoking hypnosis program in Simi Valley. None of these individuals have been paid or compensated in any way. Results are atypical as hypnosis success varies based on a person's attitudes, behaviors and their commitment to using the skills taught in the stop smoking hypnosis program. If you are in the Simi Valley area, keep reading to see how you can stop smoking for good with our program and learn how you can become accepted as a client.
Free yourself from the bondage of cigarettes. It's your time for a fresh start.
If knowing the dangers of cigarettes were enough to make you quit smoking, you would have by now. But there is more to quitting than just learning the facts. Are you like so many that have tried the patch, the gum, e-cigarettes to no avail? Are you ready to be done with the dependency, the smell and the hassle? And what about all the money you're wasting on cigarettes? It's time you consider our stop smoking hypnosis program.
Hypnosis goes right to the heart of the matter. It deals directly with habits and the underlying beliefs, attitudes, and behaviors behind them. Our stop smoking hypnosis program can help you become a non-smoker.
You've waited long enough. Isn't it your time for a fresh start?
Call for Your FreeScreening Today >
Success Stories from Our Stop Smoking Hypnosis clients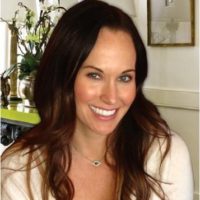 Stopped being a "gross smoking mommy"

"I have to say, I was not extremely confident going in that this would really help me quit smoking but I was sick and tired of the constant battle in my mind. I know how bad it is for my health (and beauty:) and I'm a new mommy that did not want to be a gross smoking mommy.

I started with Kellie as a consultation where she explained the process and assured me how much easier it would be than I probably imagined. She was absolutely right! Whatever she did to re-organize my thoughts worked and I have been smoke-free ever since minus one slip that reassured me that I am grossed out by the act and finished for good.

I highly recommend kellie's services and I'm thinking of seeing her for another issue as I'm told it could work for other things too." -Kelly, Realtor
"After seeing Kellie I feel such a sense of accomplishment and a rock off my chest. The ability to have endless motivation and unseen positive results from this adventure far exceeded my expectations. I just wanted to quit smoking but I feel this has yielded more than I could have ever hoped for. I don't stink like a cigarette, I am getting proper sleep and I am accomplishing so much! I AM READY TO TAKE ON THE WORLD."
~ Jennifer
"I came to quit smoking, got the positive reinforcement and support to quit and stay quit. I feel more physically comfortable, my family and friends are happy knowing I quit, I no longer feel the "taint" of social stigma from it and I'm saving money!"
~ Melissa
CALL NOW for a free screening: (805)328-3736
Find out in about 30 minutes if stop smoking hypnosis is right for you and if you can be accepted as a client.
*Ask about our written service GUARANTEE!
address
Simi Valley Hypnosis

3200 E Los Angeles Ave #28A

Simi Valley, CA 93065
Quit smoking hypnosis clients can schedule appointments at our office located in Simi Valley, CA.

You can also schedule appointments in Los Angeles at our office in Burbank near Los Angeles, CA
social media
Twitter / Instagram / Facebook